On January 2019 we set a goal to dedicate 20% of our efforts to design projects and partnerships that can change the world for the better! We want to share with you our highlights of the year that supported our effort to accomplish this goal.

We believe it is getting more important for businesses to be aware and take actions for positive change.
Whether you call it Corporate Social Responsibility or a Mission Statement it is important to be aware of the larger effects doing business has. In short, sustainability is good for business. If your brand and marketing messaging is not communicating those values there is a miss in potential customers. This is why we are a branding agency that uses design to make the world a better place.

Below is a list of our highlights from 2019:

Became members of the Green Business Network
The San Diego Green Business Network helps San Diego businesses cut operating costs, share impactful ideas with peers and get free marketing support to improve sustainability. Improving energy and water efficiency, reducing waste and improving air quality boosts the bottom line for your business.

Participated in the San Diego Regional EDC Future of Growth Forum
The San Diego Regional Economic Development Corporation and San Diego Regional Chamber of Commerce lead the Future of Growth Forum. The SD Regional EDC's mission is to maximize the San Diego region's economic prosperity and global competitiveness. The SD Regional Chamber of Commerce is the hub for connections and collaboration for the business community, and fights for its members and all the region's businesses by supporting pro-business policies and candidates. The Future of Growth Forum discussed economic growth that is focused on sustainability and inclusion of all of our citizens.

Signed the Human Rights Campaign Equality Act
The Equality Act would provide consistent and explicit non-discrimination protections for LGBTQ people across key areas of life, including employment, housing, credit, education, public spaces and services, federally funded programs, and jury service. The Business Coalition for the Equality Act is a group of leading U.S. employers that support the Equality Act, federal legislation that would provide the same basic protections to LGBTQ people as are provided to other protected groups under federal law.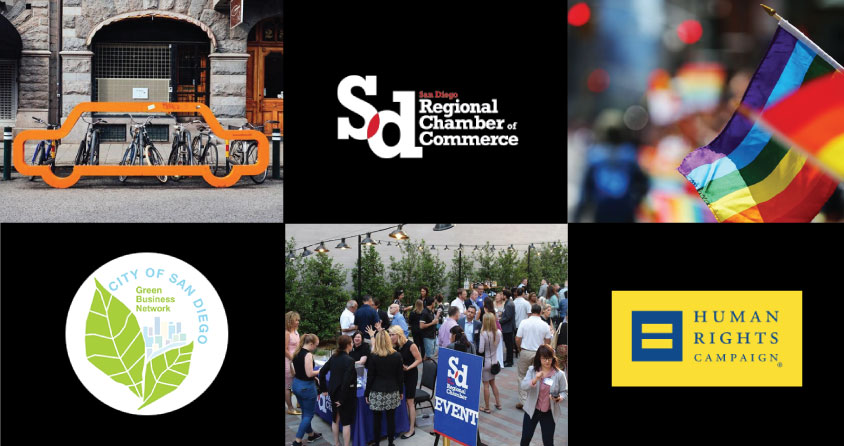 Featured in SD Voyager
SDVoyager's mission is to build a platform that fosters collaboration and support for small businesses, independent artists and entrepreneurs, local institutions and those that make our city interesting. They want the stories they share to help give our big city a little bit of that small town community charm, where people know each other and their stories at a deeper, more personal level. Partner CEOs of Arise Design, Traci Taylor and Joe Metcalf, got to share their unique story of how Arise Design came to life. And how they use Design to make a positive impact in the world.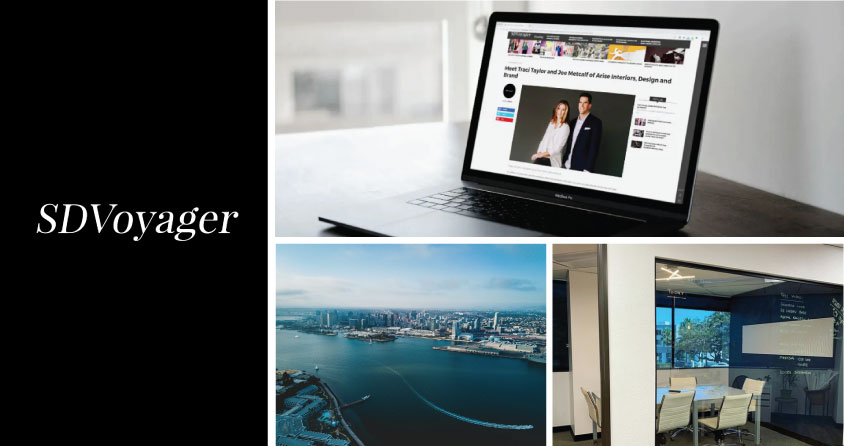 Participated in Modern Homes Tour of San Diego
Our sister company, Arise Interiors, participated in the Modern Homes Tour. MHT is presented by Modern Architecture + Design Society. This nationwide event series was created to introduce modern architecture and living to people in their own communities across North America and beyond. The Arise Interiors home was the most unique stop, because not only did Arise Inteiros design the complete home remodel, but Arise Interiors' lead designer, Traci Taylor, and her family reside in the newly remodeled home. Most of the home was built with sustainable materials - it was great to share this with people in hopes to spread more sustainable practices for home remodels.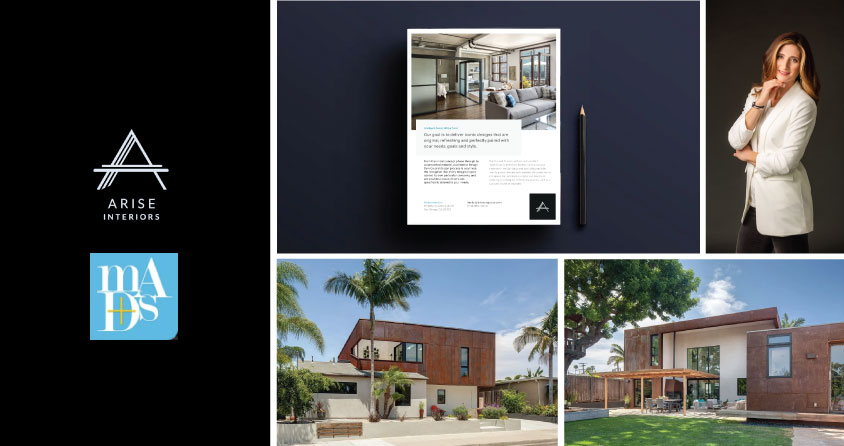 Supported our Non-profit Clients
Throughout the course of the year we had the opportunity to work with some amazing non-profits truly making a difference locally and globally. We'd like to give a shout-out to San Diego Circus center, Women's Empowerment International, and Adapt Functional Movement Center for hosting their biggest events to date. San Diego Circus Center offers contemporary and traditional circus training and performance opportunities for our youth and adults in a safe, noncompetitive, socially enriching and nurturing environment. Women's Empowerment International believes all women deserve the opportunity to live free from poverty. By collaborating with global partners, they fund microloans, training and services that enable women to start businesses, support their families and strengthen their communities. Adapt Functional Movement provides a complete recovery and treatment experience for individuals with movement disabilities.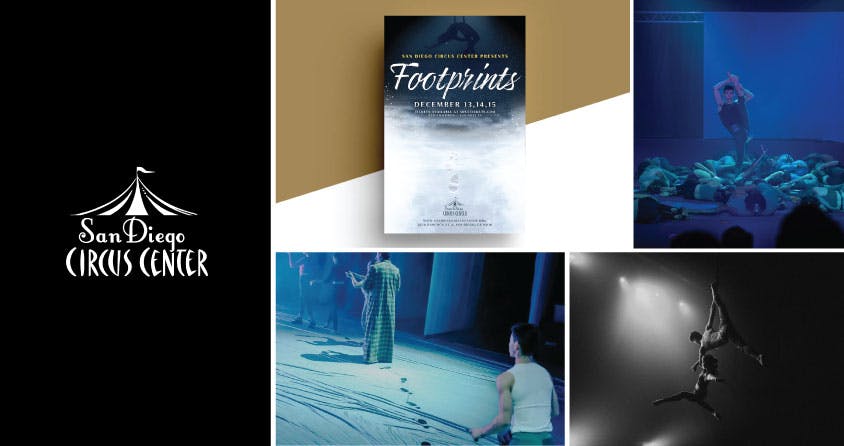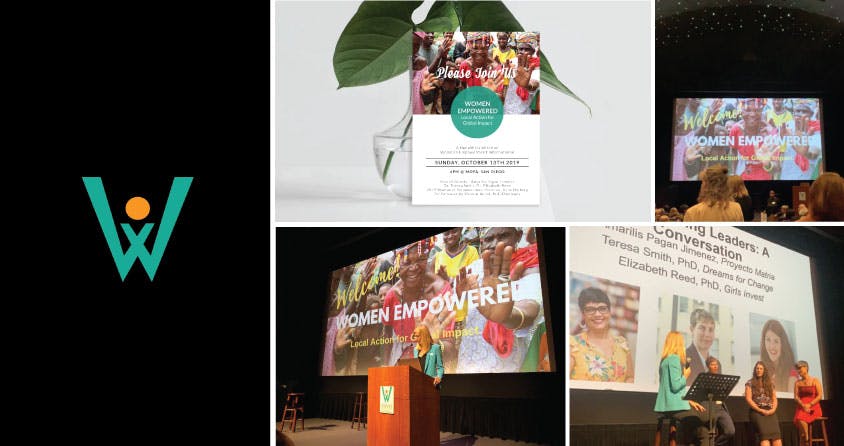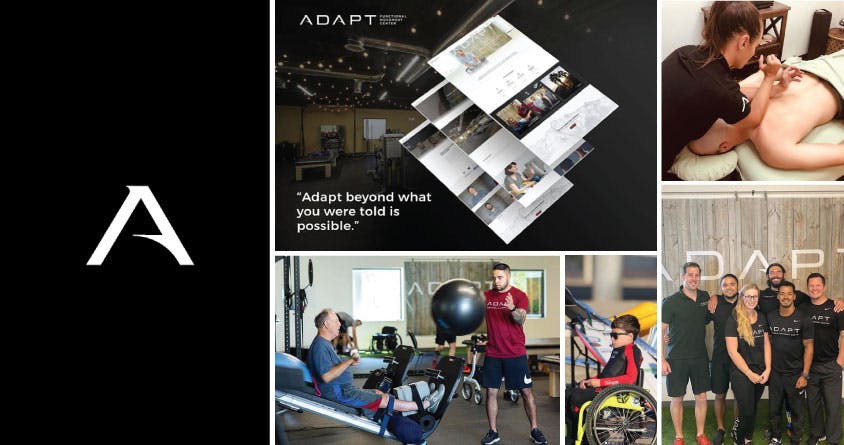 Wishing everyone a Happy New Year and Happy New Decade!
As we enter this new decade think about your 10 year resolution - what efforts will you make to make a positive impact in the world?
#HappyNewYear2020